Skip Global navigation and goto content
JavaScript must be enabled in your browser to display the lead article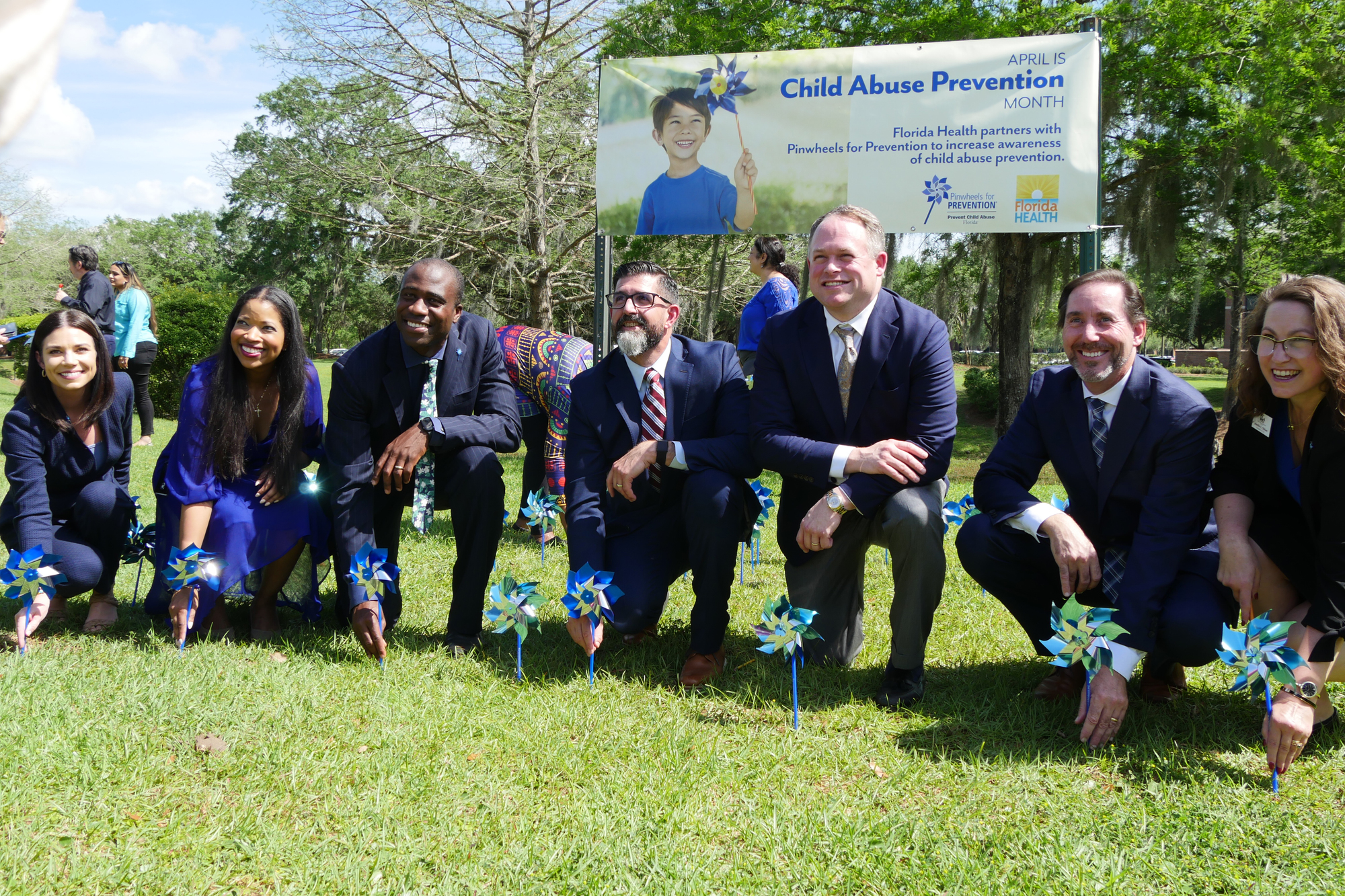 Tallahassee, Fla.— Yesterday, the Florida Department of Health (Department) was proud to join the state in recognizing April as National Child Abuse Prevention Month. Pinwheels are the national symbol for child abuse prevention and serve as a reminder of the safe and nurturing environment desired for every child. Pinwheels for Prevention, coordinated by Prevent Child Abuse (PCA) Florida, Ounce of Prevention Fund of Florida and the Florida Department of Children and Families (DCF), is Florida's statewide campaign that raises awareness of child abuse prevention.
"Protecting the health of Florida's children is a priority for the Department, and we aspire to do all we can to ensure the well-being of every child,"
said State Surgeon General Dr. Joseph Ladapo.
"As both a dad and a physician, I take this role seriously and am proud to consider it one of my primary goals. I encourage everyone to get engaged and find ways to support children and parents of young children in your community."
Full Story on FloridaHealth.gov
Columbia County and the Florida Department of Health in Columbia County launched a new COVID-19 vaccine registration system through Everbridge. Columbia County can now register for the waitlist. We are asking all individuals 18 and older that would like a vaccine to sign-up now. As each age group becomes eligible for the vaccine, we will send appointment opportunities for the vaccine.
Second Doses:
Second Doses will be scheduled through the Everbridge waitlist system. You will receive an automated call, email, or text indicating your appointment time.
Click here to register to receive the COVID-19 Vaccine
Newsroom
Statewide Articles
JavaScript must be enabled in your browser to view the list of articles.
Local Articles
More Articles
Popular Programs & Services